I
n my own game development work, there are several things that I'm a big fan of: the Haxe coding language, pixel art, limited palettes, and trying to nail an aesthetic. Ruari O'Sullivan utilized all of this in making his action-horror platformer OVERWHELM.
Best Games Played 2018
These games and awards were decided during the Wardcast's Best Games Played 2018 episode, where we considered any and all games played by the members of the Wardcast in 2018, even if they weren't released that calendar year.
OVERWHELM has been described by many people as a sort of inverted Metroidvania. The player traverses a world, shooting off alien bugs in their hive to reach five different bosses. Upon defeating a boss, many games may reward the player with a power up — something to aid them in traversing to their next goal, something to aid them in battle, or something to help the player from getting overwhelmed by the dangers surrounding them. As the name implies, that is not the intent in OVERWHELM.
After defeating a boss, instead of granting the player a power up, the game grants enemies power ups. Enemies will get faster, stronger, more relentless in their efforts to destroy the invading player. This clever remix of a simple idea produces the dread that makes OVERWHELM feel unique.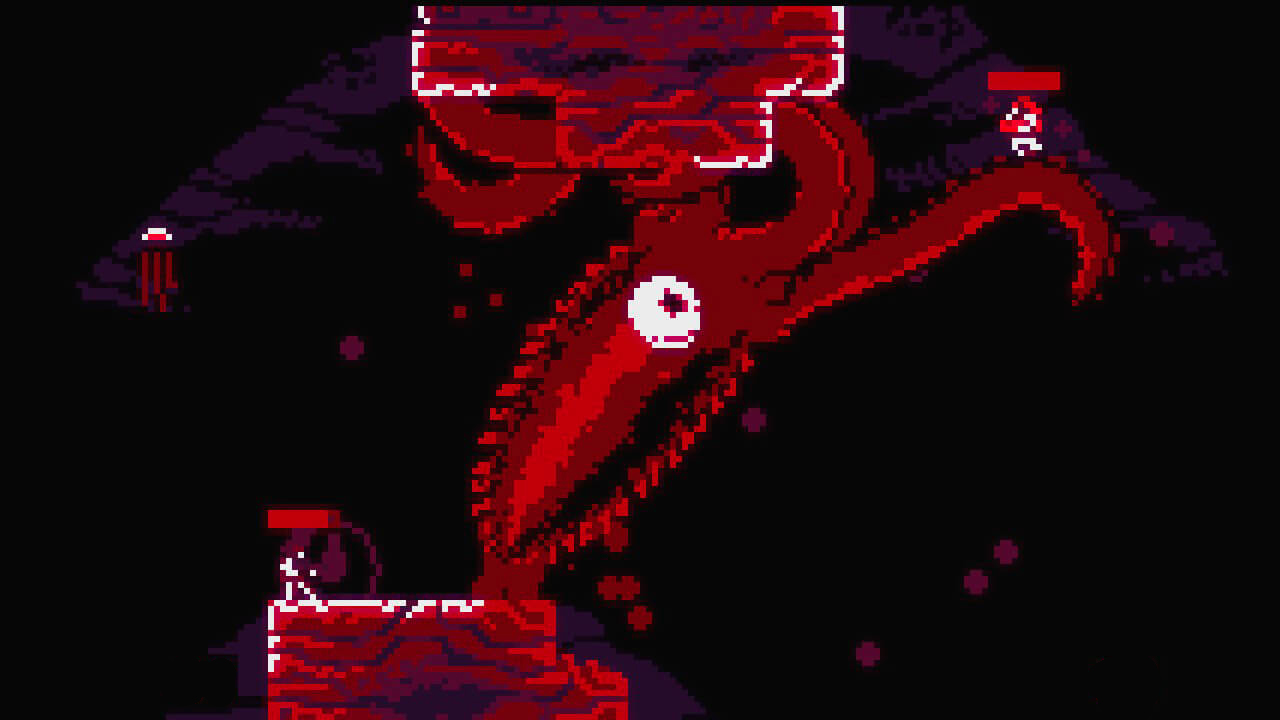 And the world truly feels overwhelming.
Oppressive soundscapes, unforgiving one hit deaths, a pittance of three lives to accomplish your goal, an encroaching darkness — all of it is masterfully crafted to bring the tension of the game to a piercing level of unease.
And if that's not your speed, O'Sullivan has graciously added various accessibility options so that players can dial in a level of difficulty that matches their own comfort level. I personally adjusted the auto-aim to be extremely forgiving, and even then, I still get goosebumps every time I delve into the hive.