I
f one were to say that open world, free-roaming games are the best at creating a sense of adventure, then The Witcher 3: Wild Hunt is a contender for one of the greatest adventures ever embarked upon.
Best Games Played 2016
These games and awards were decided during the Wardcast's Best Games Played 2016 episode, where we considered any and all games played by the members of the Wardcast in 2016, even if they weren't released that calendar year.
And adventure isn't typified by any one quest or mission. It's imbued in each and every encounter in the world's villages and caves, battling monsters and protecting peasants. Of course there's a Bigger Plot™ to contend with — the hunt for Ciri, your adopted daughter — but in every city and hamlet, there's a dozen new threads, fighting for your attention, dragging you this way and that, spooling together to create a rich tapestry of the land, from a plague maiden haunting a seaside kingdom to a bloody baron slowly destroying his family.
And it's all set against the backdrop of war. Not a thunderous, modern war, but a brutal, medieval war, lasting a lifetime. Prior to the beginning of the game, the empire of Nilfgaard successfully invaded the Northern Kingdoms. With the realm almost completely under Nifgaardian control, combat has entered a lull, and the denizens of the Northern Kingdoms are trying to regain some semblance of life, all while Nilfgaardian troops quarter in old fortresses and at crossroads, demanding taxes and fealty to their emperor.
The Witcher 3 works hard to try to make sure you understand the state of the world and how it got to where it is, weaving in major players and events from the first two games to fill out missing context, but this becomes a double-edged (silvered?) sword. While CD Projekt Red attempts to place value on the series' past — still a relatively rare thing in an industry that's mostly preoccupied with the here and now — it stumbles at catching the player up to speed. Characters like Dijkstra, Vernon Roach, Yennefer, and Triss or events like Geralt's amnesia can remain inconveniently in the abstract if you haven't played The Witcher or Assassins of Kings.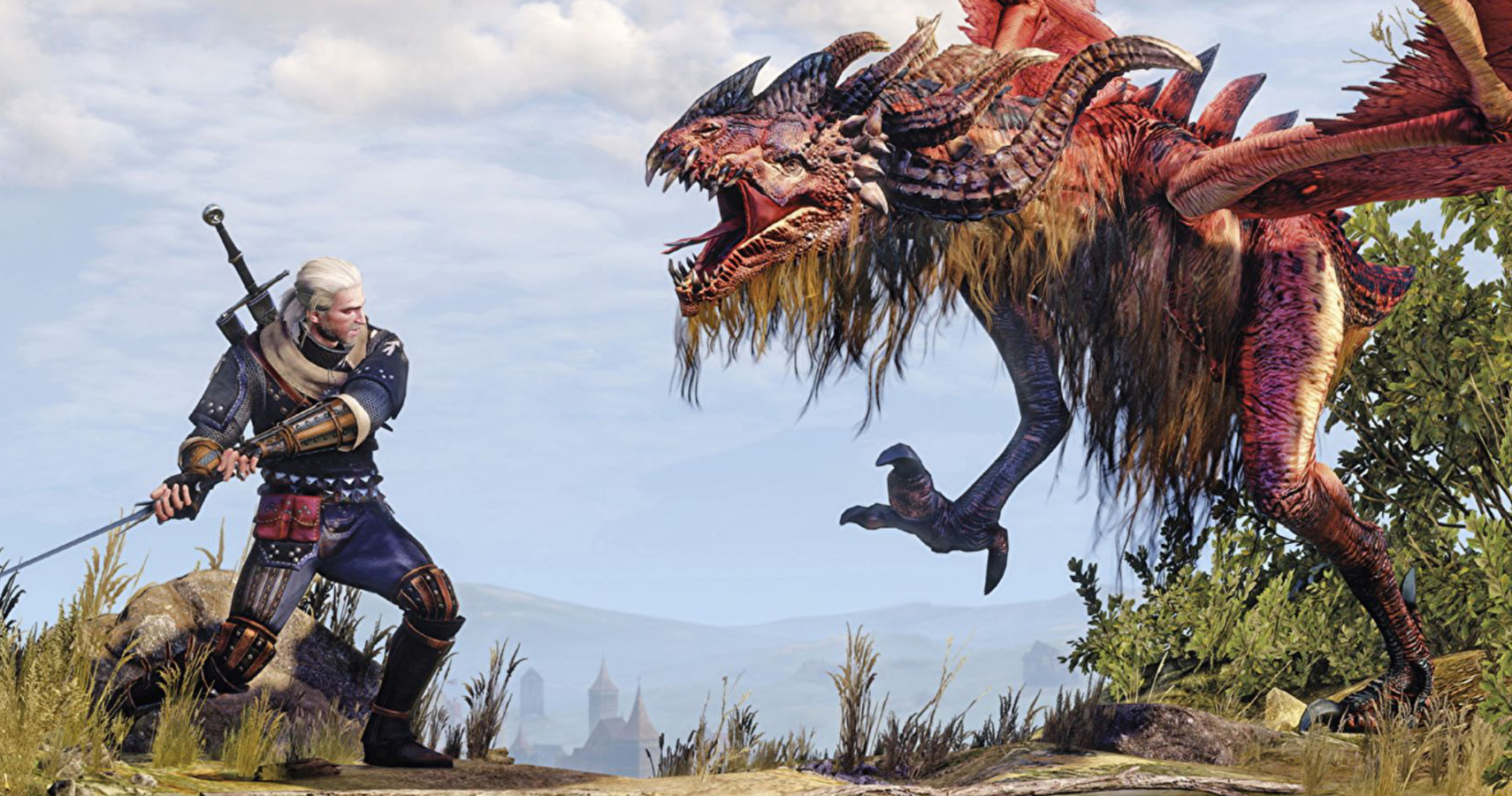 But the game does make sure that you're aware of a witcher's social status within the throngs of society. They're an exterminator but also a mercenary. They're someone you really don't want to have around, but you're happy they're there when there's a monster about. Witchers bear the burden of being outcasts — villagers portray them as mutants only interested in coin, but you come to know them as abandoned children — the witcher Lambert became a recruit himself because his father had nothing else of value to pay for a previous witcher's contract.
And that's where the brilliance of The Witcher 3 really shines, in the small moments that connect you to the people and the places of this world. As the expression goes: it's about the journey, not the destination. And yes, eventually you want to find what happened to Ciri, but as you journey farther and farther through this expansive world, you see all of its rich complexities. The Witcher 3 is second to none at simulating the open road. It's an interactive epic on the scale of the Odyssey, and just as Odysseus's journey was long and arduous yet full of wonder, so too will it be for you and Geralt.