We're pleased to announce that we finished work on our dystopian resource management game, Arbeau! Arbeau was originally created as our game for Ludum Dare 33's theme of "You Are the Monster." After finding some time to work on it since the game jam, we've polished it up and put it out for you to enjoy! We'd like to thank our friends Sean Harrington and Kirby Martin for their help with this game, which is available now on itch.io!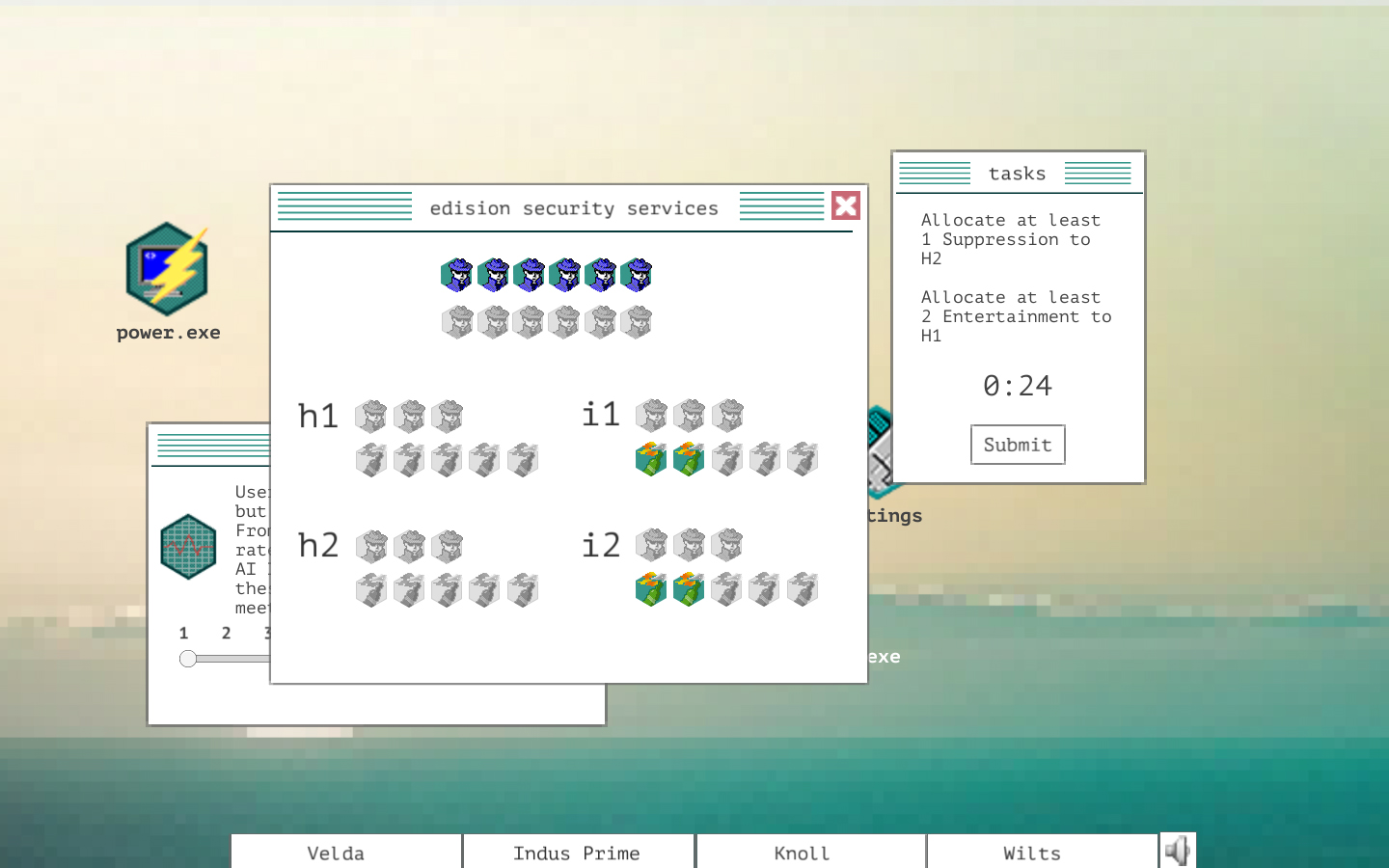 Speaking of, if you've been to the games section of the site, you've probably noticed that our game links now take you to their respective itch.io pages. We're really happy with the platform itch has built for independent developers, and we'll be using it as our main platform to distribute our games. Instead of worrying about maintaining builds of our games on our site, we'll send you over to a custom itch page so you can download our games on your preferred platform.
We've been plugging away on some other stuff since we completed Arbeau, and we'll keep you posted on what we have in store. In the meantime, enjoy our available games and our weekly podcast, and follow us on Twitter to hear about what's coming next!